Revised and Updated February, 2017
You may search the J. Robert Vannoy Library here:

Complete Contents by Title
The
J. Robert Vannoy
Library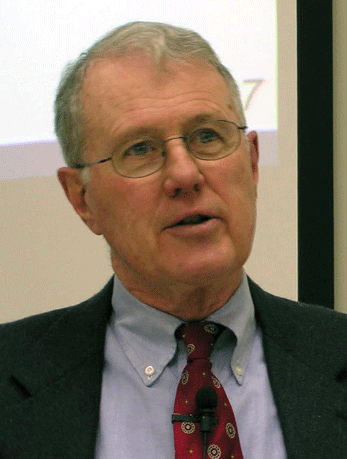 J. Robert Vannoy
2007

DOCTORAL THESIS: COVENANT RENEWAL AT GILGAL
(1978)
A Study of I Samuel 11:14-12:25
It has generally been the case that I Samuel 11:14-12:25 has been granted little or no place in attempts by critical scholars to assess the historical situation in which Israelite kingship was established. This is largely due to the fact that I Samuel 11:14-12:25 has generally been regarded as a late and historically untrustworthy appendage to the preceding narratives of I Samuel 8-12. Even from the standpoint of conservative biblical scholarship, which has recognized the historical trustworthiness of I Samuel 12, it has generally been treated merely as Samuel's farewell address at the time of Saul's inauguration to be king and little further of significance has been attached to the events described in the chapter. It is our contention, however, that neither of these approaches do justice to the content and importance of this passage, and that instead of a relatively insignificant appendage to the preceding narratives, one here encounters the climax to the narrative sequence of I Samuel 8-12 in which the key to the interpretation of this section of I Samuel is found. It is also here that a perspective is found in which the pro and anti monarchial tension which has so often been pointed to in these chapters is to be understood. I Samuel 11:14-12:25 is thus to be regarded as a vitally important passage which is of great significance for understanding the concept of kingship in Israel at the time of its establishment and also for delineating the relationship which existed between human kingship and Yahweh's kingship.

Class Syllabi

Two complete seminary-level courses are now available on-line. These courses include audio recordings of the lectures, an annotated outline, and a complete bibliography.
2007 Exodus to Exile
This course takes a close look at the deliverance of the children of Israel from bondage in Egypt, their establishment as God's covenant people at Mt. Sinai, and the ways in which the Israelites either embraced or rejected their covenantal obligations from the time they left Mt. Sinai (1400-1200 B.C) until they returned from exile at about 500 BC. The focus of classroom discussion will be on the narrative material of the Pentateuch, and the books of Joshua, Judges and 1, 2 Samuel. Included in class discussion and outside assignments is a look at how one is to find meaning for today from Old Testament historical narratives. Are these narratives to be understood primarily as providing illustrations from the lives of Old Testament rogues or saints of either ungodly or godly behavior that God's people today should either shun or imitate? Or are these narratives more properly understood as intended to describe how God was at work in the Old Testament period to bring to pass his great plan of redemption? Or is it some combination of both these perspectives? How does one's point of view on these questions affect the way in which contemporary meaning and value is found Old Testament narrative? While part of the intent of the course is simply familiarization with the content of Old Testament historical narratives and their historical setting in the ancient world, including the light that archaeological findings throw on their literary, historical and social context, the overriding purpose of the course is to discern the theological perspective that comes to expression in some of the greatest narrative literature ever written. The early history of Israel provides important background for the understanding the nature of God's redemptive work on behalf of his people. This course provides a survey of Israel's history as recorded in Exodus through 2 Kings, with special attention given to selected periods. The course also addresses the hermeneutics of biblical narrative. Prerequisite: Genesis: Foundations in Biblical History. Three hours.

2007 Foundations of Biblical Prophecy
"Foundations in Biblical Prophecy" has a twofold purpose: 1) to introduce the student to the phenomena of "prophecy" in Ancient Israel, and 2) to familiarize the student with the general content of the prophetic corpus of the Old Testament. The first purpose will be accomplished by classroom discussion of such questions as: did all of Israel's prophets receive a special "call" to their prophetic task; how is the origin of prophetism in Israel to be explained; are there analogies to Israel's prophetism to be found among other ancient peoples; how could the ancient Israelite distinguish between a true and a false prophet; were the prophets cultic functionaries; were the prophets writers; does biblical prophecy have apologetic value, etc. Beyond these general features of the prophetic phenomena in the Old Testament, attention will be given to hermeneutical principles that are important for a proper interpretation of the Old Testament prophetic writings. This will include discussion of such things as the prophetic time perspective, the conditionality of prophetic statements, and the idea of double sense or double reference in prophetic statements. The student will read each of the major and minor prophetic books along with C. H. Bullock's An Introduction to the Old Testament Prophetic Books. Interpretive issues in the books of Obadiah, Joel, Jonah and Amos will be discussed in the classroom.




OTHER AUDIO LECTURES

HOW YOU CAN HELP TO IMPROVE THIS WEBSITE


You may help to improve this website by providing us with outllines or transcriptions of these audio lectures -- and by correcting or annotating the existing outlines in the lecture series. Please send any such material by e-mail to Input to IBRI.

THE LORD'S PRAYER (Matthew 6)
(1976)
LECTURES ON DEUTERONOMY
(1979 and 1989)
LECTURES IN OLD TESTAMENT HISTORY
(1990)
LECTURES IN OLD TESTAMENT THEOLOGY
(1990)
LECTURES ON I and II KINGS
(1990)
LECTURES ON THE MAJOR PROPHETS
(1990)
TOPICAL LECTURES ON THE OLD TESTAMENT



About IBRI:
The Interdisciplinary Biblical Research Institute is a group of Christians who see a desperate need for men and women convinced of the complete reliability of the Bible who will:
(1) get training both in Biblical studies and in some other academic discipline, and
(2) use this training to help other Christians deal with the many areas where non-Christian teaching is so dominant today.
We believe that such trained people can be effective in removing many stumbling blocks that keep others from the Gospel.

Contributions to IBRI
This web site has been developed and is maintained as a free labor of love by volunteers who believe
that there is an urgent need to make available the lectures and literature that are presented here.

Our intent is to allow free downloads of these lectures and literature in single copies for personal use.
To this end we have purchased web services and posted as much of this material for download as
seems prudent. At present, about 20% of the total available is currently posted.

Our desire is to post all of the material, and add much worthy, new material. As web usage shows
the value of these postings, we plan to add more material for download. If you desire particular items
that are not currently available for download, please contact the webmaster.

You can help us, and expand the materials available for download by your purchases, or by making
a tax-deductible contribution to IBRI.

Please return to the main page for Additional IBRI materials.
---

You can contact IBRI by e-mail at: webmaster@ibri.org
This Web Site has been selected as a "Links2Go" Key Resource for Theological Studies

Links2Go
Theological Studies
---
Revised and Updated February, 2017